Plant List - please call or stop by for current availibility and prices.
Flowering and Shade Trees
Bottlebrush - Cluster
Bottlebrush - Weeping
Bougainvillea
Cassia - Desert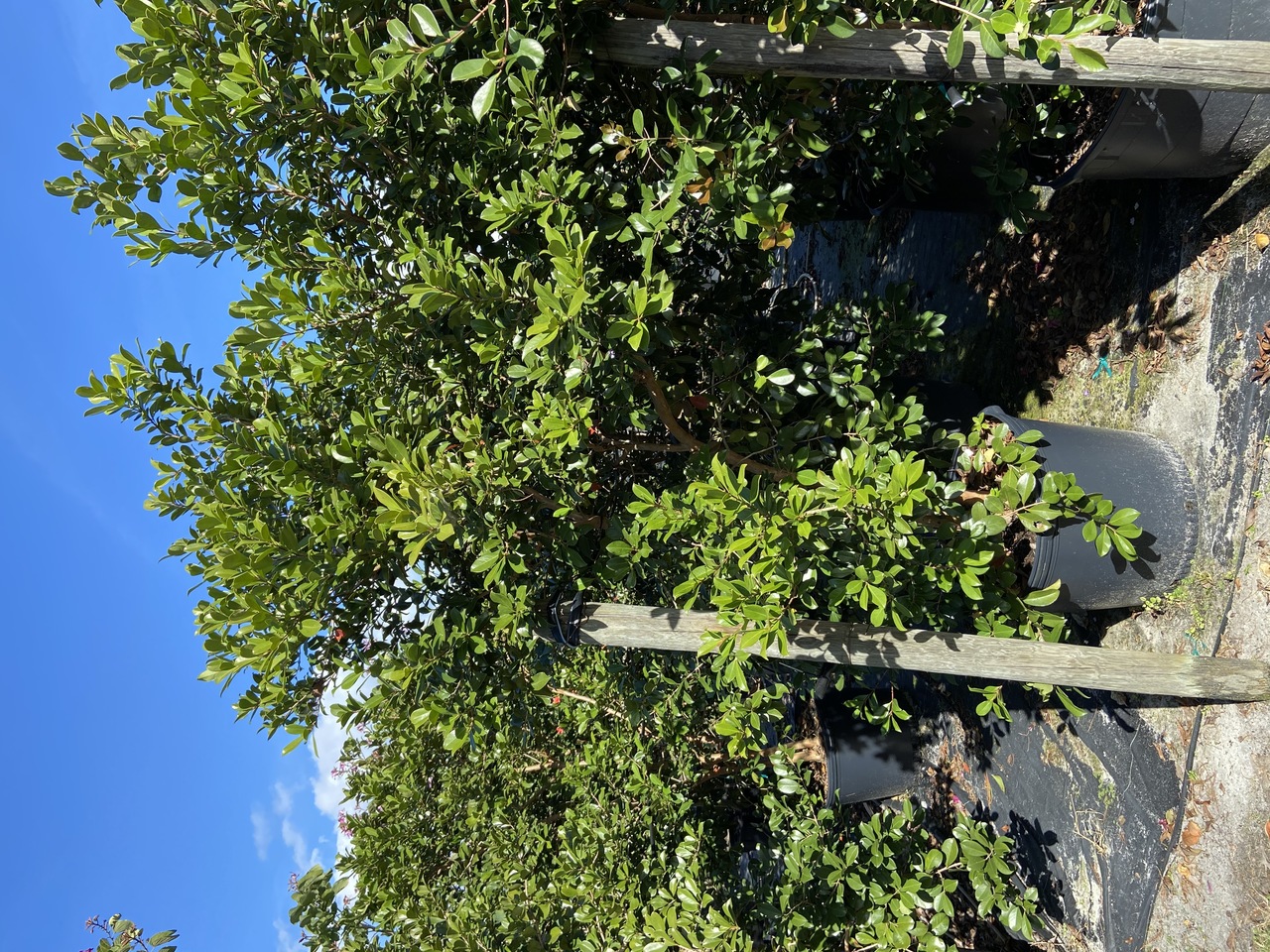 Cattley Guava (Strawberry Guava) - 25 gal
Clerondendrum - Starburst
Crinum Lily
Frangipani
Gardenia
Gumbo Limbo
Hibiscus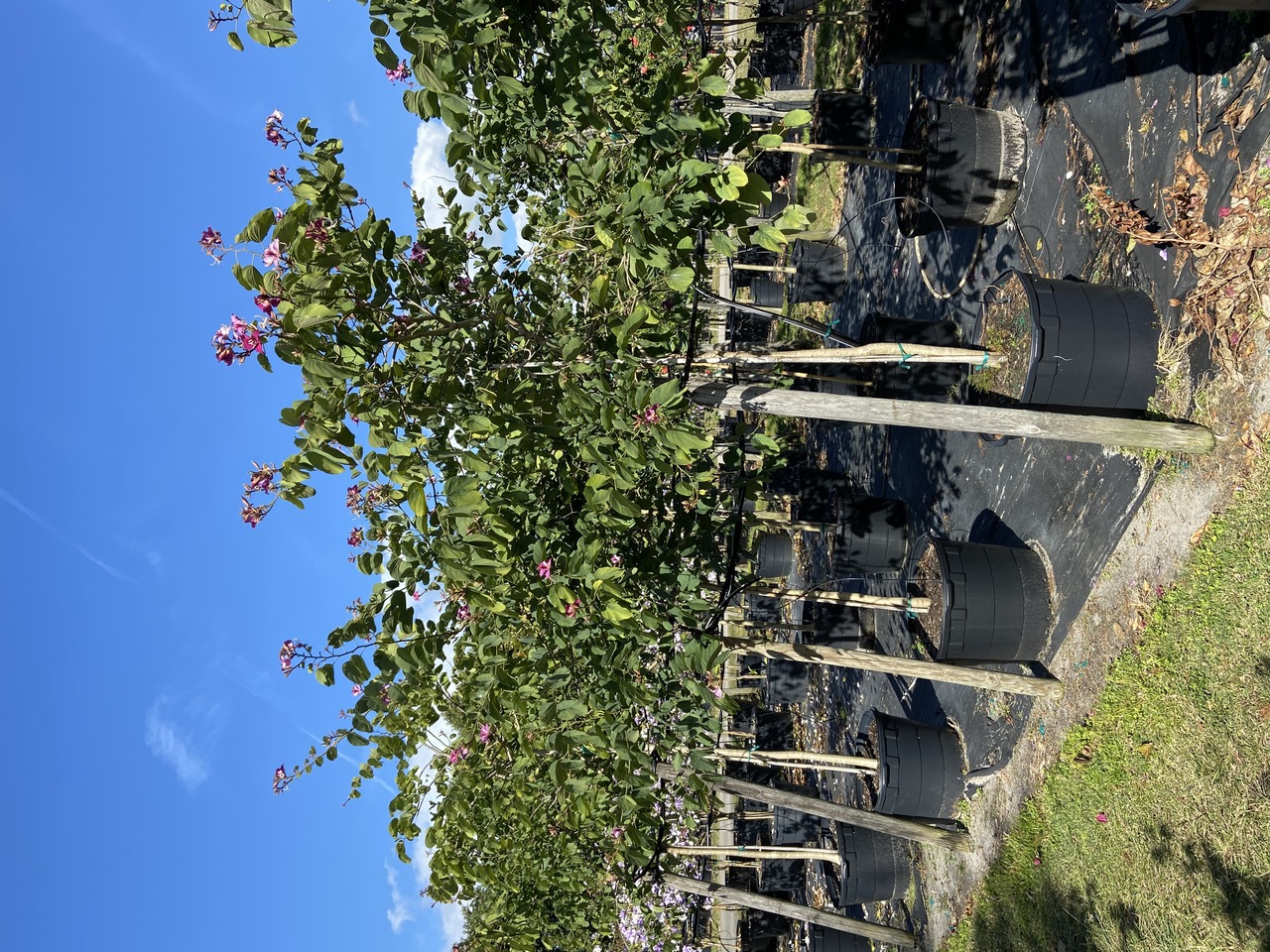 Hong Kong Orchid - 25 Gal
Winter Bloomer Purple/Fuchsia
A fast grower to 30 feet, this tree prefers a well-drained full to part sun location with plenty of room to spread out. Can trim after bloom cycle to encourage desired shape.

Fertilize 3 times a year - once each in spring, summer and autumn - with a good balanced granular fertilizer.

Click here for bloom photo

Jacaranda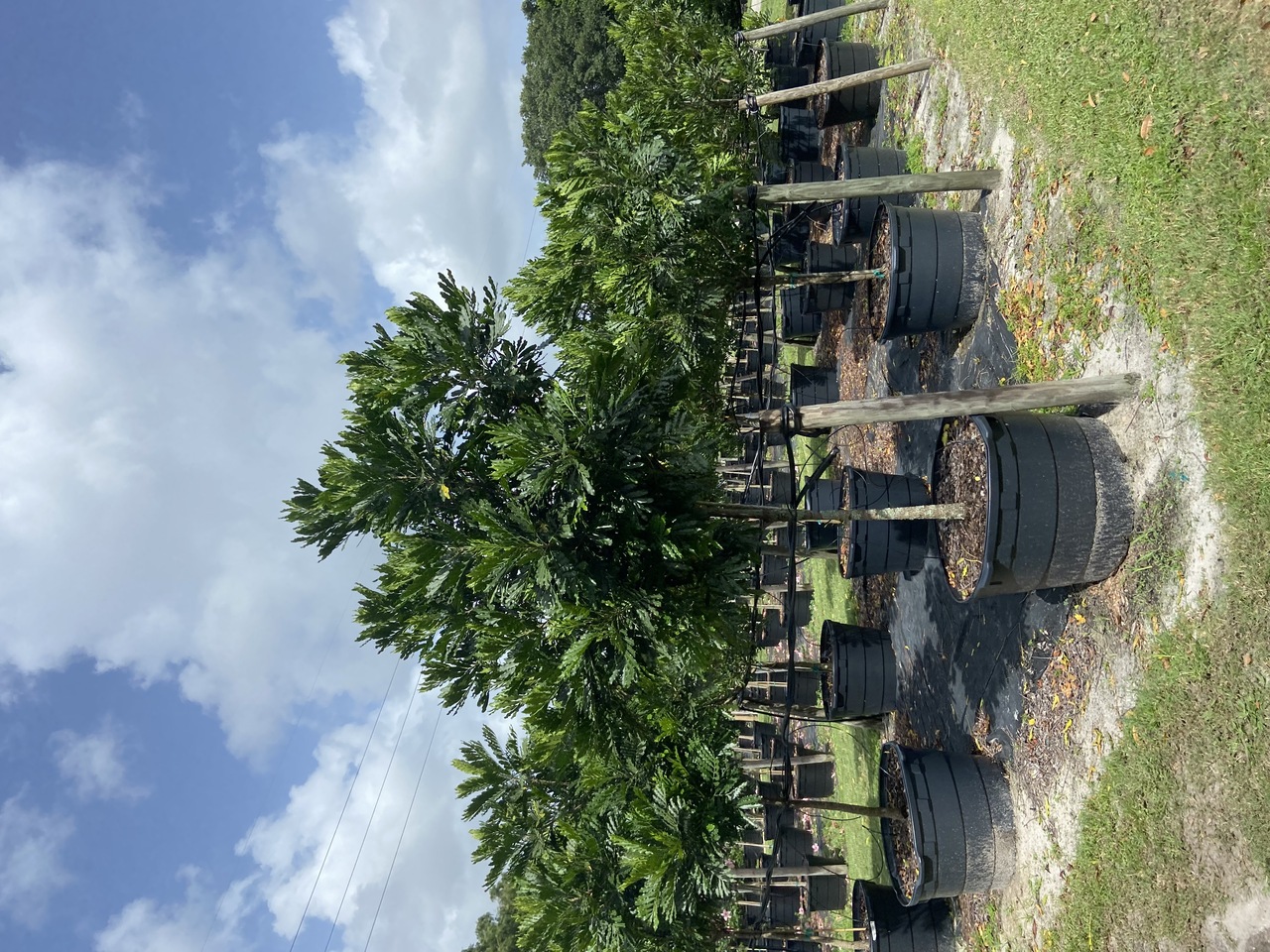 Japanese Fern Tree
Jatropha
Mahogany
Petrea
Plumeria - Bridal Bouquet
Powderpuff
Quenn Crape Myrtle
Royal Poinciana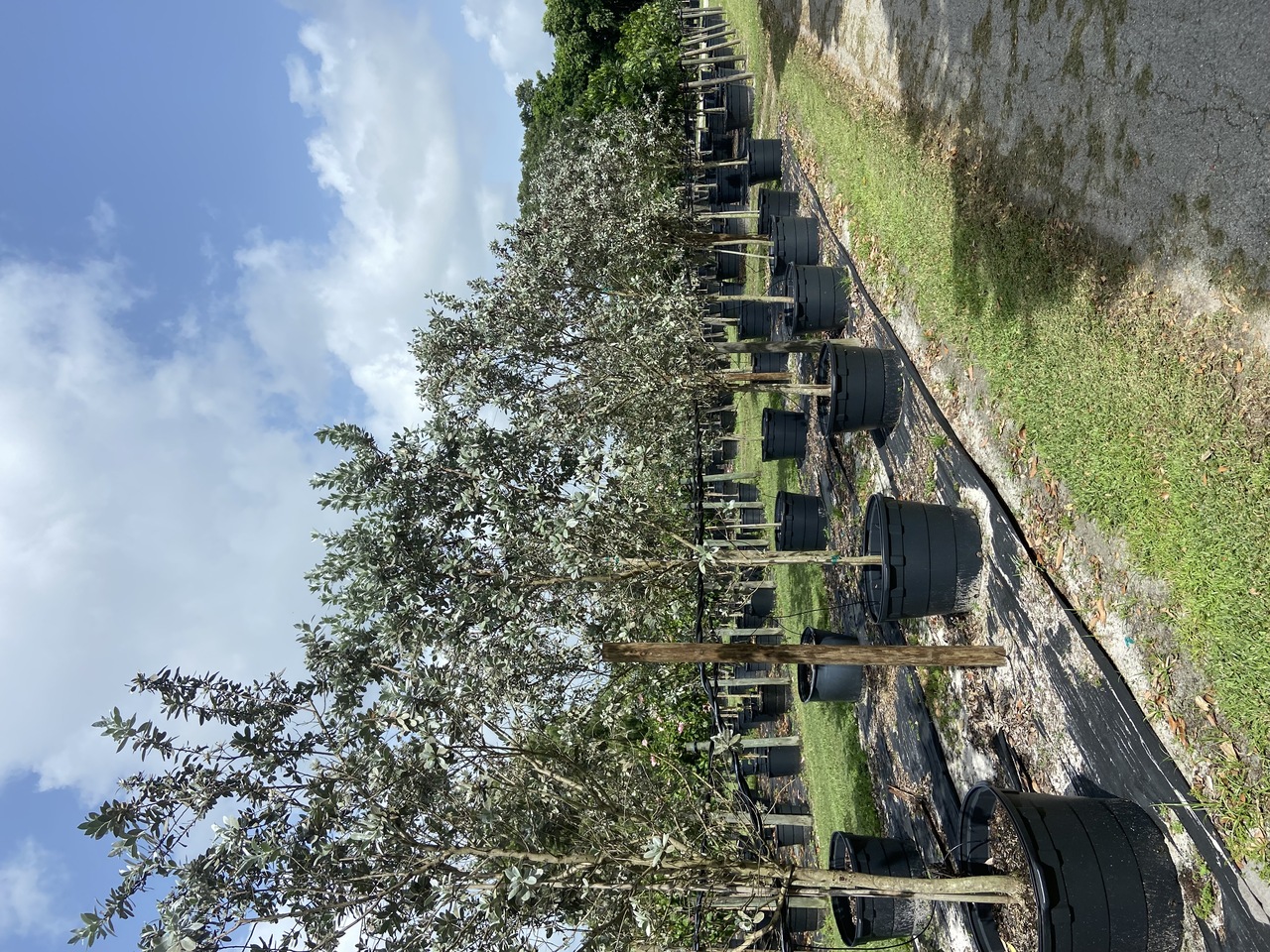 Silver Buttonwood
Tabebuia Caraiba
Tibouchina
Yesterday Today Tomorrow - Brunfelsia